Streaming apps have been very dynamic in the past years and I feel even more recently since the launch of Popcorn Time, previously shared in an article. If you don't know what it is, in short, it's a streaming app using torrent protocol that let you easily watch popular movies currently shared on popular torrent tracker. You don't need to download the entire movie, just press Play and the app will buffer the movie and start in few seconds. You got a fancy interface with movie information and subtitles of your choice.
It's a great application but the original team had to close the project….you can read my article on this if you want to know why. But long story short, the legality of this application may not be certain and they received a lot of complains, etc…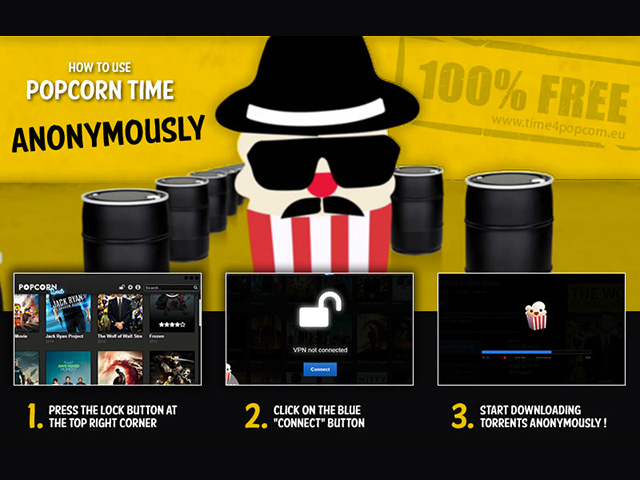 Well, after closing, a lot of others projects have forked the project and continue to build on top of it. It's the case of Popcorn Team but also Time4Popcorn, that in their case have just release a new version that includes now a VPN!!
Time4Popcorn have probably been the most popular "rebirth" of PopcornTime thanks to several high added value features, such as an Android client for example.
Well this time again, they bring a new outstanding feature with the partnership of Kebrum by adding a VPN to the software. Simply activate or disable in 1 click the VPN. No need to set up anything!
Currently only for Windows, it's probable to see Linux and MacOS version coming too. If you are interested to give it a shot, you can download their version here.