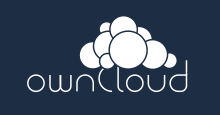 You probably all know Owncloud, this open source project to install on your server, allowing you to easily access and share files, let you manage your contacts, calendar, to do list, or listen to music, read directly in the browser pdf, odt, doc, ….files or even being able to edit odt documents file. Well good news, their version 7 is out!
As you can see on the detail of their new release, once more, a lot of work has been done to extend and polish its large set of features.
The majors changes for the users are:
– Better interface, smartphone friendly and with a better performance
– Online chat between users of the same instance
– Improved file sharing and allowing cross sharing between different Owncloud instances
For the Admin, we still have a large set of improvement such as:
– New user management interface
– External Storage Access, such as FTP, SFTP, Dropbox, Google Drive, Swift, S3, WebDAV, SMB/CIFS,…
– Antivirus scanner integration
– Email templates for password recovery, file sharing,…
– Quota improvement
While the devs have also their new features, improvements, … such as:
– Webhooks to publish/subscribe to notification events, …
– New API allowing a visual representation to facilitate, from the desktop client to know which files are owned by the user,…
– An update on the developper documentation.
As you can see many improvement has been done clearly making Owncloud one of the most attractive personal cloud solution.