If you are a fan of Internet radios to play some music at home, the office, in your car,…. you might already be using SHOUTcast, Jamendo, etc…but actually you could use Streamtuner2 to consolidate all the following internet radio streams into a single interface:
SHOUTcast
Xiph.org
Live365
Dmoz
Jamendo
Basic.ch
Punkcast
MyOggRadio
InternetRadio.org.uk
MusicGoal
Written in Python, opensource and available for Windows and Linux, it's a rewrite of the old (2004) 0.99.99 version. Slightly less speedy than the original one (Written in C), it does offer a more intuitive and user-friendly interface. A command line interface is always available to help running all your scripts, etc… or not having to run the GUI.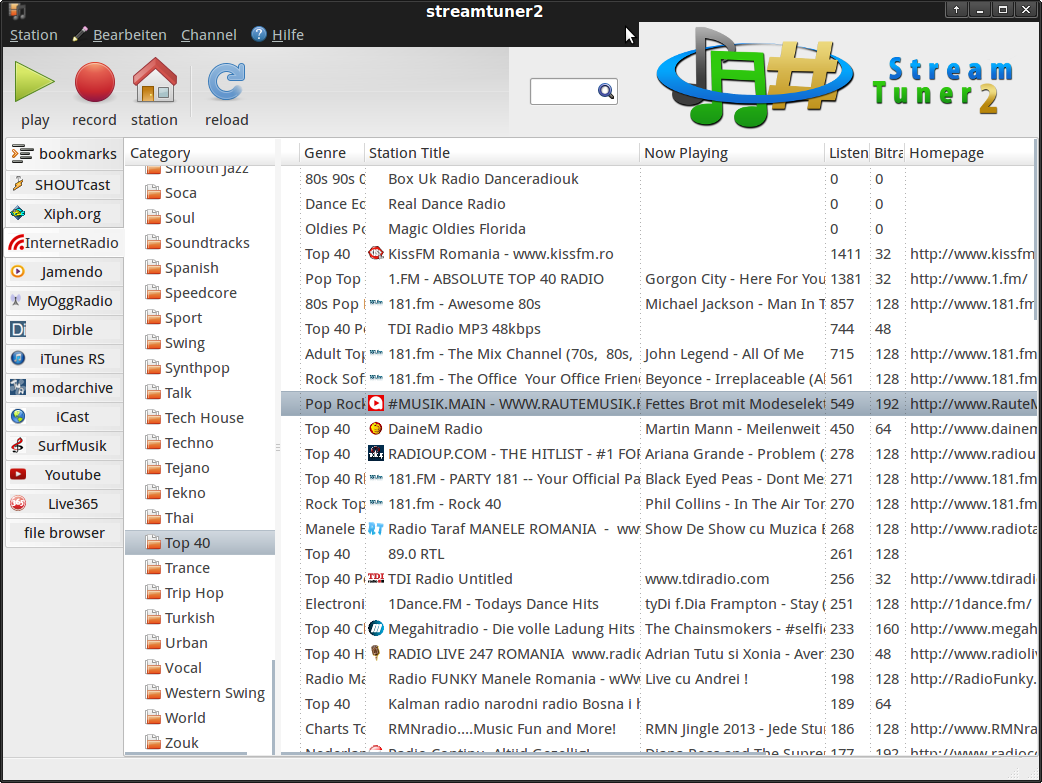 You can also easily record what you are listening.
It can be installed from the majority of the distribution's repository.
sudo apt-get install streamtuner2
or if like me you use the very powerful Sabayon distro:
sudo equo streamtuner2
More information on the official website.